Meet the QCon New York 2023 Committee Members
Our program committee members are always software leaders working on in-production projects. Get the chance to engage and network with professionals driving change and innovation inside the world's most innovative software shops.
-> ~ QCon New York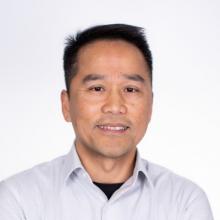 QCon New York 2023 Committee Member
Hien Luu
(He / him / his)
Sr. Engineering Manager @DoorDash
Hien Luu is a Sr. Engineering Manager at DoorDash, leading the Machine Learning Platform team. He is particularly passionate about the intersection between Big Data and Artificial Intelligence. He is the author of the Beginning Apache Spark 3 book. He has given presentations at various conferences such as Data+AI Summit, XAI 21 Summit, MLOps World, YOW Data!, appy(), QCon (SF,NY, London).
0 0
qcon@192-168-1-1: ~/pc-chair
Session
Our panel is a conversation that aim to explore the practical and operational challenges of implementing LLMs in production. Each of our panelists will share their experiences and insights within their respective organizations.
Read more