As an engineer tasked with keeping large-scale software systems running under changing priorities and time pressure, you need REsilience capabilities that are both technical and organizational to successfully navigate modern software engineering work. These capabilities are to expertly:
REcognize subtly changing events to provide early assessment and action;
REvise your mental model in real-time of how adjust your actions;
REplan in real time as conditions change;
REconfigure your available technical and human resources;
REview performance for continuous learning.
In this talk you'll learn 5 practical resilience strategies- drawn from research on aiding human performance in complex, adaptive systems- that you can use to better anticipate and adapt to change in order to reduce stress, improve performance outcomes, and coordinate more effectively in your work
---
Speaker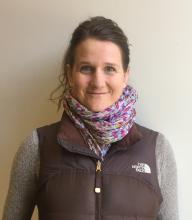 Dr. Laura Maguire
Cognitive Systems Engineer & Researcher
Dr. Laura Maguire is a Cognitive Systems Engineer & Researcher who studies complex, high-value work to aid in the design of more human-friendly tooling, processes, and work systems. Her work is both theoretical and practical and offers insights into both individual strategies and organizational design that can optimize performance in software engineering. She holds a Master's degree in Human Factors & Systems Safety from Lund University and a Ph.D. in Integrated Systems Engineering from Ohio State University.
Read more
Find Dr. Laura Maguire at: