For a while, it looked like Serverless was just a convenient way to run stateless functions in the cloud. But in the last year we've seen the rapid rise in serverless data stores. This includes data stores that are designed for serverless workloads, ones that abstract the underlying infrastructure and scale based on usage.
In this talk we'll explore the implications of serverless workloads on the design of data stores. Historically, data stores were designed for predictability - providing consistent performance for stable workloads over long-lived low-latency connections. Serverless workloads still require predictable performance, but workload variability is expected, connections are short lived and have wide geographical distribution. As a result, data architectures evolved toward more flexible scalability in order to be cost-efficient to operate with highly variable workloads.
As examples of the changes in workloads and architectures, I'll share lessons learned while leading the cloud native Kafka team at Confluent, and while building the data architecture at Nile, a still stealthy startup. I'll also share insights from recent research papers that I believe will shape the data architecture space in the coming years. Of course, Serverless data architecture may or may not be a good fit for your use-case. As we explore these architectures in depth, you'll acquire the tools you need to decide when to use them.
---
Speaker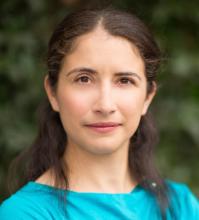 Gwen Shapira
Founder @Nile, PMC Member @Kafka
Gwen is a co-founder and CPO of Nile (thenile.dev). She has 20+ years of experience working with engineering teams and customers to build reliable and scalable data architectures - most recently as the head of Cloud Native Kafka engineering org at Confluent. Gwen is a committer to Apache Kafka, author of "Kafka - the Definitive Guide" and "Hadoop Application Architectures". You can find her speaking at tech conferences or talking data at the SaaS Developer Community.
Read more
Find Gwen Shapira at: