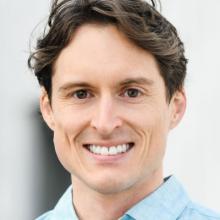 Speaker: Carl Sverre
He / him / his
Entrepreneur in Residence @Amplify Partners
Carl is an Entrepreneur-in-Residence at Amplify Partners. He is currently working on a stealth company focused on edge computing and application state management. He believes that data should be able to move to where it's needed and be unlocked from cloud providers all while maintaining correctness and keeping costs low. Ultimately, applications should be able to easily operate within an "offline-first" and "local-first" context.
Prior to joining Amplify Partners, Carl spent a decade at SingleStore (fka MemSQL) where he held various roles, including Director of Engineering and Senior Director of the company's incubation lab. During his tenure at SingleStore, Carl worked on a wide range of projects including: streaming systems, Wasm extensibility, managed services, real time dashboards, large scale testing infrastructure, and deep Spark integrations. He also co-invented SingleStore's real-time data retrieval patent.
Prior to SingleStore, Carl was an intern and early engineer at Mixpanel where he worked on many features including segmentation, funnel analysis, and events. At Mixpanel, Carl had an early taste of big data analytics and the capabilities of the web platform to support complex applications.
Find Carl Sverre at:
Session
Discover the art of building offline-first applications that function even in the face of unreliable or nonexistent network connections.
Read more