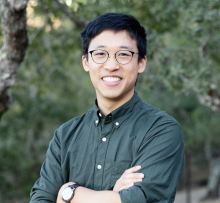 Speaker: Mathew Teoh
He / him / his
Machine Learning @ LinkedIn
Mat is passionate about helping others find what they need.
 
As an ML engineer at LinkedIn, he leads the technical development of the ML behind People Search, LinkedIn's search engine that helps members find other people that are interesting to them. Before that, he built the NLP system at brain.ai, an early-stage startup that helps users shop by simply saying what they need. Before that, he worked as a Data Scientist at Quora, analyzing experiments that helped users find answers to their questions.
 
When he is not finding local minima in high-dimensional spaces, Mat enjoys finding local minima in his ski boots, or local maxima in his hiking boots.
Find Mathew Teoh at:
Session
LinkedIn's search functionality is one of its oldest capabilities, allowing members to search for people they know, or to discover new connections.
Read more