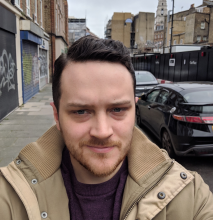 Speaker: Matt Clarke
He / him / his
Senior Infrastructure Engineer @ Spotify
Matt Clarke is a Senior Engineer at Spotify working as a platform engineer in the deployment infrastructure space. He is a project area maintainer for Kubernetes in the CNCF project Backstage. He has worked with Kubernetes across Spotify and the Financial Times over the course of seven years and is working to make developers more productive when working with Kubernetes.
Find Matt Clarke at:
Session
Developer platforms can help developers move faster, be more productive, and focus on delivering value.

Read more