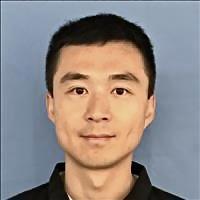 Speaker: Zhongliang Liang
He / him / his
Engineering Manager @Facebook AI Infra
Zhongliang has over a decade of experience working in the domain of big data and large scale distributed systems. His most recent focus is on developing advanced data infrastructure for ML data processing at Meta, which powers the SOTA recommendation systems in the industry.

Previously, Zhngliang worked at LinkedIn, Microsoft BingAds and Vertica Systems, where he worked on building distributed online and offline systems as well as high speed analytical database. Zhongliang also serves as a member of the Steering Committee for the Machine Learning Platform Meetup, where he facilitates the sharing of the latest technology advancements in the ML platform community.
Find Zhongliang Liang at:
Session
In many ML use cases, model performance is highly dependent on the quality of the features they are trained and inference on. One of the important dimensions of feature quality is the freshness of the data.
Read more