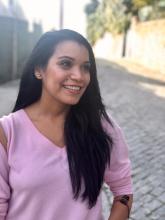 Track Host: Vanessa Huerta Granda
Solutions Engineer @Jeli.io
Vanessa is a Solutions Engineer at Jeli.io helping companies make the most of their incidents. Previously, she led Resilience Engineering at Enova and has spent the last decade focusing on Production Incident processes, learning from incidents, and handling Major Incidents as Incident Commander. She has spoken and written on incident metrics, sharing learnings, and in 2021 co-authored Jeli's Howie: The Post-Incident Guide. 
She is passionate about continuous improvement, getting teams to talk to each other, and sharing incident findings.
Track
Lessons learned from failures and outages, including humane operations, effective postmortems, and building systems knowing humans make mistakes.
Session
Incidents and outages are expensive, they impact engineering productivity, business goals, and your company's reputation. In this talk I will describe how we can apply resilience throughout the incident lifecycle in order to turn incidents into opportunities.
Read more