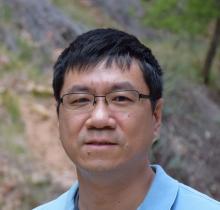 Track Host: Allen Wang
He / him / his
Senior Staff Engineer @DoorDash
Allen Wang is a tech lead of data platform at DoorDash where he architected and founded the real time streaming platform.

Prior to joining DoorDash, he was a lead in the real time data infrastructure team at Netflix where he created the Kafka infrastructure for Netflix's Keystone data pipeline and shaped the Kafka ecosystem at Netflix.

He was the contributor to Apache Kafka's rack aware partition assignment and cloud platform components in NetflixOSS. He is a regular speaker at QCon, Kafka Summit and other data conferences and meet-ups.
Find Allen Wang at:
Track
Innovations happening in the data engineering space, including data streaming (stream processing, stream warehouse, stream graph), data API's (gRPC, GraphQL, REST), data lineage, automated data pipelines, and cloud data platforms and containerization technologies.