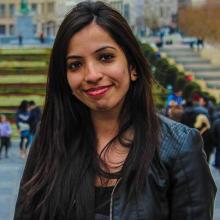 Track Host: Neha Sardana
Vice President & Senior Developer @MorganStanley
Neha Sardana, currently serving as the Vice President and Senior Developer at Morgan Stanley in New York, brings over a decade of experience in the financial services industry across Europe and the US. Apart from her professional commitments, Neha is an active member of the Garden State JUG and NYJavaSIG, where she contributes her expertise in Java technology. As a fervent supporter of open-source software (OSS), she enjoys discussing and writing about everything related to it on her blog.
You can find her on Twitter: nehasardana09 and LinkedIn: Neha Sardana
Track
The tech and architectures adopted by FinTech startups and established financial institutions as they innovate on performance and compliance.