Engineering teams have an opportunity to rethink how they measure performance. Productivity and output metrics alone don't tell the whole story or inspire action. Even DORA metrics — a widely accepted standard for measuring software development performance — leave out some key insights. In her session, Uplevel VP of product Christina Forney will discuss why prioritization planning and burnout insights are needed to add context to engineering efforts. She'll share how successful teams are using data-driven insights to not only measure effectiveness but also align priorities and quantify burnout, providing a more comprehensive view of engineering performance.
---
Speaker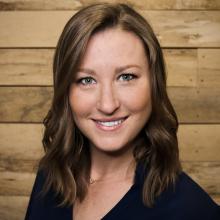 Christina Forney
VP of Product @Uplevel
Christina Forney is the new VP of Product at Uplevel. In 2022, she was a top 5 finalist for Most Admired Product Leader as part of Amplitude's Product 50. Christina's career has been focused in the internal tools space, first helping engineers and teammates within her organization to be more productive, then turning outwards to build productivity tools for developers at any organization. In that journey, she has held a range of IC and leadership roles within both engineering and product. Christina is passionate about unleashing the untapped potential of developers and helping them do their best work through focus, healthy collaboration, and supportive leadership.
Read more
Session Sponsored By

A more human way to optimize your engineering organization