Working with large data structures in memory poses certain restrictions on performance and scalability. These issues are especially important in Fintech as effective handling of large data sets and efficiency are integral parts of high-performance data processing, monitoring trading performance, risk management and low-latency analytics.
This presentation explores the differences of working with domain-oriented objects vs tabular data structures, where we will be demonstrating how similar tasks can be solved using standard libraries, new approaches, rich data abstractions and library-based optimizations that have been proven in production environments. These libraries represent the current state of the art in addressing the dual needs of performance and advanced data processing capabilities. 
We will focus on three library solutions for managing data based on an example of high-performace CSV processing, comparing their efficiencies from a variety of perspectives.
---
Speaker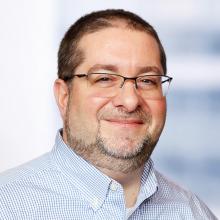 Donald Raab
Managing Director and Distinguished Engineer @BNY Mellon
Donald Raab is a Managing Director and Distinguished Engineer, BNY Mellon. Don has more than 20 years' experience as a Software Engineer in the Financial Services industry. He started programming with Java in 1997. Don is a member of the JSR 335 Expert Group (Libraries) and is also the creator of the Eclipse Collections open source Java Library. Donald was selected as a 2018 Java Champion, and he is a frequent speaker and guest trainer at key Java conferences and user group meetups.
Read more
Speaker