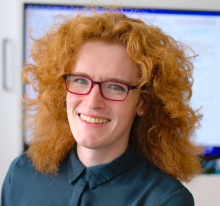 Speaker: Lily Mara
She / her / hers
Engineering Manager @OneSignal
Lily Mara is an Engineering Manager at OneSignal in San Mateo, CA. She manages the Infrastructure Services team, which is responsible for in-house services used by other OneSignal engineering teams. Previously she was a software engineer at OneSignal, leading the efforts to create OneSignal's integration with Mixpanel, develop the outcomes system, and improving performance and code simplicity through refactoring efforts. Lily also worked as a software developer at Kroger, working on Kroger's online grocery ordering system as well as internal development tools to aid other teams in deployments, monitoring, and local development environments.
Lily is the author of Refactoring to Rust, an early-access book by Manning Publications about improving the performance of existing software systems through the gradual addition of Rust code.
Find Lily Mara at:
Session
Shifting workloads from synchronous to asynchronous can simplify the operational cost of high-throughput HTTP services. But understanding the evolution of performance metrics in the world of complex, high-concurrency, asynchronous distributed systems can be quite challenging.
Read more