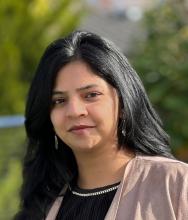 Speaker: Meenakshi Jindal
She / her / hers
Staff Software Engineer @Netflix
Meenakshi Jindal is a seasoned Staff Software Engineer with over 15 years of experience in software design and implementation across multiple industries, including banking, insurance, travel, and media. She specializes in designing high-performance, scalable, and reliable distributed systems that facilitate seamless integrations within the Netflix studio and content ecosystem. Passionate about resolving complex challenges about cloud-distributed systems and NO-SQL databases like Cassandra and Elasticsearch. She holds a Master's in Computer Application and an MS in Information Systems and Management. She is a certified Associate AWS Solution Architect.
Find Meenakshi Jindal at:
Session
Noisy neighbor issues are a common challenge for multi-tenant platforms, leading to resource contention, performance degradation, and costly downtime for other tenants sharing the same resources.
Read more