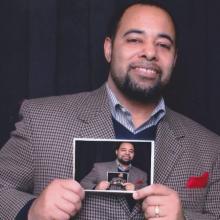 Speaker: Michael Winslow
He / him / his
Engineering Director @Amazon Music
Michael Winslow picked up his love for programming when he was 10 years old writing GW-Basic code on his Tandy-1000. With his passion for designing simple solutions to complex problems, Michael has played key roles at companies like Aramark, Ortho-McNeil, Oracle and Xfinity Mobile. He is a seasoned international public speaker who enjoys using his platform to uplift engineers and create powerfully diverse teams in technology. Michael is currently a DevOps advocate, Agile enthusiast, and transformational people-leader at Amazon Music.
Session
As software engineers advance in their careers, we are often faced with the choice between remaining an individual contributor or transitioning to a people leadership role. This decision can be challenging and complex, as both paths offer unique benefits and challenges.
Read more
Session
As you progress in your career, your technical skills will still be important, but you will also need to develop new skills in leadership, communication, and strategic thinking. This panel will provide practical advice on how to succeed in this role.
Read more