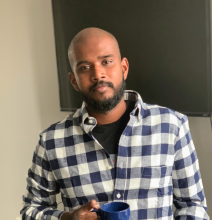 Speaker: Ranjith Kumar S
He / him / his
Software Engineer @Meta
Hello World! I work on building systems towards enabling fungible capacity management. I'm passionate about distributed systems @scale, and in the past have worked on Autoscaling, Capacity Management, Cluster management, etc. Currently, I'm focusing on enabling Meta's Global Capacity Management across Geo-distributed Datacenters.
Find Ranjith Kumar S at:
Session
Meta currently operates in more than 15 data center regions around the world. This rapidly expanding global datacenter footprint poses new challenges for service owners as well as our infrastructure management systems.
Read more