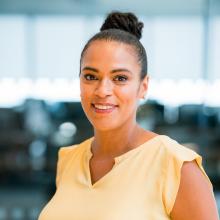 Track Host: Leslie Chapman
Engineering Fellow @Comcast
Leslie Chapman is an Engineering Fellow at Comcast. She was one of the technical leads for the X1 platform, which serves over 35 million customers. Currently, Leslie leads a team that is building backend systems that drive consistent user experiences across Comcast's suite of video streaming products.
She is passionate about encouraging young women to enter the tech field and spends a lot of time volunteering with organizations that teach coding to young women.
Track
There are different skills required to be a senior engineer. You need to gain an understanding of the tech strategy, influence people, and manage your time to enable people and deliver complex projects.