Wasm modules revolutionized portable application code. For the first time, they allowed us to write in a high-level language - like Go or Rust - and then target WebAssembly as the platform-agnostic bytecode. Over the last several years, we have seen Wasm usage take hold from the web, to the cloud, and everywhere in between.
 
Wasm components build on Wasm modules and a new standard from the W3C called the component model. This new standard provides a new kind of abstraction that will change the way we write applications today. This talk will demonstrate what has previously been impossible: the ability to write an application that combines libraries written in many different languages, runnable in the web, on the server, and at the edge.
---
Speaker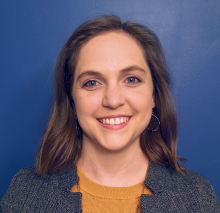 Bailey Hayes
Director @Cosmonic
Bailey Hayes is a Director at Cosmonic. She believes the future is in distributed systems and WebAssembly (Wasm). Her daily activities include wrangling distributed apps, finding new tools for better devx, and discovering the best food for any given location. She is a lifetime NC native and lives with her partner and two high-energy dogs in Cary, NC.
Read more
Find Bailey Hayes at: