WebAssembly represents the future of portable computing, providing an efficient and secure runtime for many languages. In the last year there has been an explosion of growth in Wasm on the backend, from managed platforms, tooling, and further standardization work around WASI. All of this leads us towards the vision of "Write Once, Run Anywhere", building modular code with little knowledge of the underlying platform.
This necessarily leads to implementation questions. What is this concept of universal compute good for at the enterprise? How would we deliver a system that can decide where code should execute at runtime, not development time? Can we really empower developers to build code with little knowledge of not just the underlying runtime, but the platform and location it is running in? Is there business value in doing this in terms of developer velocity, performance or cloud spend?
In this talk, Sean will describe a framework for building this next phase of universal applications. Hear about how Adobe utilizes browser-based Wasm, server side Wasm, and what is coming next with edge compute, with some product use cases for a better client and developer experience. Learn about how scheduling decisions could be made programmatically using application heuristics and the power of the WebAssembly Component Model for managing dependencies. 
---
Speaker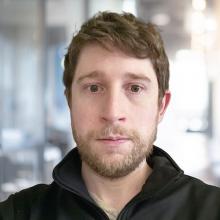 Sean Isom
Senior Engineer @Adobe
Sean is a Sr. Engineering Manager at Adobe working on optimization and efficiency for the Ethos project, Adobe's internal core container compute platform based on Kubernetes. He comes from a background in C++ and graphics and stumbled into cloud development from an experiment in using Docker to port desktop software to run as cloud services. Sean is based in NYC and is passionate about using technologies such as Wasm to make the impossible possible through greater performance, efficiency, and portability.
Read more
Find Sean Isom at: