At Neon digital bank in Brazil, we strive to make revenue-impacting predictions based on customer behavior. Building a low latency and high availability distributed system that meets this requirement becomes especially challenging.
In this talk, I will present how Neon improved the reliability, transparency and quality of its credit decisions by taking advantage of machine-learning models running on Tensorflow Serving and how we integrated the process with a credit approval backend on Go. I'll cover:
How to carefully roll out a new credit modeling system using dark launches and observability tools.
How Tensorflow Serving simplifies the serving path for machine-learning models, despite a few quirks and limitations.
How to meet latency and reliability requirements through network proximity while complying with regulatory constraints.
---
Speaker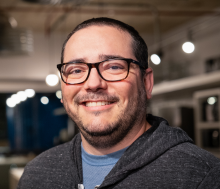 Yves Junqueira
Distinguished Software Engineer @Neon
Yves is a Distinguished Software Engineer at Neon, a leading Brazilian digital bank. He spearheads key engineering challenges related to customer acquisition and credit, utilizing distributed systems, data engineering, data science, and machine learning to create financial products for working Brazilians. Prior to joining Neon, Yves served as the CEO of YourBase, a software testing accelerator for large codebases. Under his leadership, YourBase raised $5 million and was acquired by FalconX, where he worked as the Engineering Leader, responsible for high-performance trading systems and the development of new products.
With a background spanning Brazil, Switzerland, the USA, and Portugal, Yves brings a unique perspective to his work in the tech industry. Before his experience in startups, Yves spent over 9 years at Google, where he was a Senior Reliability Engineer, specializing in large scale distributed storage systems such as Bigtable, Colossus, and Spanner. He also created and led the development of a popular internal Go microservices framework and worked on the design, implementation, and deployment of large scale automation and orchestration systems.
Read more