We want our systems to be reliable, but testing alone isn't enough. In a complex, multi-service system, it's impossible to test your way to correctness. That's why we need observability. Observability is the ability to see what our code is doing, in production and in development. It allows us to build systems that are easier to write, debug, and maintain.

In this talk, I'll draw on my 40 years of software development experience to show you how to apply observability techniques to your own systems. We'll talk about:
Why observability should be built in as part of the high-level architecture
How to instrument your code for observability
How to use observability tools to debug and optimize your systems
Attendees will leave with an overview of observability tools and techniques, and specific recommendations for how to fit observability into their system designs and day-to-day development process.
What's the focus of your work these days?
I'm a staff engineer at Honeycomb.io, and the lead engineer working on Refinery, which is Honeycomb's tail-sampling proxy. Honeycomb makes observability tools used in monitoring for some of the largest cloud-based systems in the world, and Refinery helps those customers manage the volume of their observability data.
What's the motivation for your talk at QCon New York 2023?
Too many people think of observability as something you do once you're deployed at scale. I want to show how, if you start early, you can benefit from observability long before a customer ever touches your product.
How would you describe your main persona and target audience for this session?
Engineering leaders who are actively making decisions about what to build and how to build it. You don't have to be writing code to benefit from this talk, but if you do, you should learn a few things you can act on. 
Is there anything specific that you'd like people to walk away with after watching your session?
The knowledge that whatever the state of their project, from first prototype to longtime legacy, they can can find a way to leverage observability today and see some benefits immediately.
---
Speaker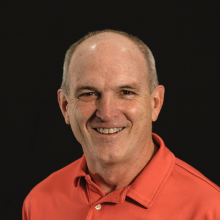 Kent Quirk
Staff Engineer @Honeycomb.io
Kent Quirk has 40 years of software engineering experience all over the industry. He has worked on low-level embedded systems and device drivers, spent 15 years making games, and built backend systems for internet-scale SaaS. He's a 3-time entrepreneur who has also worked for a few industry giants. He has held various engineering management positions like CTO and VP Engineering, but never stepped away from code and is currently a Staff Engineer on the Collection team at Honeycomb.io, focused on developer experience.
Read more
Find Kent Quirk at: