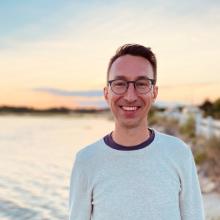 Speaker: David Grizzanti
He / him / his
Principal Engineer @nytimes
David Grizzanti is a Principal Engineer at The New York Times focused on improving developer productivity by enabling engineering teams to more effectively and efficiently build, test, integrate and deploy software. Previously he was a Distinguished Engineer at Comcast, where he oversaw the development of multi-tenant software platforms that support tens of millions of customers across North America. His areas of interests include improving infrastructure automation, open source communities, and engineering leadership.
Find David Grizzanti at:
Session
Achieving a Staff+ role is a huge achievement and something many engineers seek as the next step in their career growth. All Staff+ roles are not the same and exactly what your role entails can sometimes be a bit murky, to say the least.

Read more
Session
As you progress in your career, your technical skills will still be important, but you will also need to develop new skills in leadership, communication, and strategic thinking. This panel will provide practical advice on how to succeed in this role.
Read more