Achieving a Staff+ role is a huge achievement and something many engineers seek as the next step in their career growth. All Staff+ roles are not the same and exactly what your role entails can sometimes be a bit murky, to say the least.

Depending on the size of your organization, you could be the only Staff+ engineer or there may be dozens or hundreds of other engineers in similar roles to you. This, along with the type of software you're developing and management structure, all play a part of how your role is shaped.

In this presentation, I'll talk about my path to Staff+ and how I view the role as more art, than science. Specifically, we'll look at the parallels between creating art, creating software, and dealing with organizational dynamics. We'll focus on such topics as:
Leading without authority
Dealing with psychological discomfort and impostor syndrome
Finding and establishing relationships with your peers
Bringing ideas from inception to completion
Embracing discomfort, even failure, in order to grow
What's the focus of your work these days?
I work in the Delivery Engineering team at the New York Times, and our task is to create an Internal Developer Platform for our engineering community. In my role, I concentrate on enhancing developer productivity and enabling engineering teams to build, test, and deploy software more effectively and efficiently.
What's the motivation for your talk at QCon New York 2023?
As a Staff+ engineer, I have spoken with peers at other organizations over the last year and discovered that we all have distinct perspectives on our roles within the company. Due to the varying expectations of Staff+ engineers across different companies, it can be challenging to navigate the role. Recently, I read a fascinating book on creativity and artistry, which prompted me to consider how our jobs resemble those of artists. Reading that book inspired the topics for this talk. I will discuss how we can use lessons learned from more creative industries to address some of the unique challenges faced by those in Staff+ positions.
How would you describe your main persona and target audience for this session?
My primary audience would be senior individual contributors in a Staff+ role or those who are looking to change into such a role. The talk would also be relevant to engineering managers or senior leaders looking for more insight into the struggles and challenges faced by Staff+ engineers.
Is there anything specific that you'd like people to walk away with after watching your session?
Give folks a few tools that make them more effective. For those struggling with the challenges of a Staff+ role, this talk will hopefully give them guidance and reassurance that their challenges aren't unique.
---
Speaker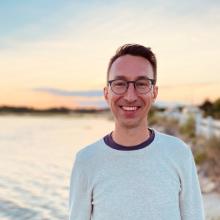 David Grizzanti
Principal Engineer @nytimes
David Grizzanti is a Principal Engineer at The New York Times focused on improving developer productivity by enabling engineering teams to more effectively and efficiently build, test, integrate and deploy software. Previously he was a Distinguished Engineer at Comcast, where he oversaw the development of multi-tenant software platforms that support tens of millions of customers across North America. His areas of interests include improving infrastructure automation, open source communities, and engineering leadership.
Read more
Find David Grizzanti at: