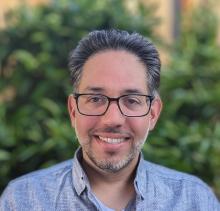 Speaker: Niosha Behnam
Staff Software Engineer @Netflix
Niosha is a Staff Software Engineer on the Compute Abstractions Team at Netflix.  Over his tenure he was a founding member of the Traffic & Chaos Team where he helped build the software that powers cloud traffic management, regional failover, and resilience.  Most recently, in addition to exploring opportunities for expanding Netflix's global cloud footprint, Niosha has been tackling improved traffic steering visibility to minimize cloud cost while optimizing user experience.
Prior to Netflix, Niosha built custom IaaS offerings for specialized private clouds and contributed to R&D leveraging big data approaches to ingest, analyze, and visualize large volumes of relational data.
Find Niosha Behnam at:
Session
Netflix Infrastructure supports personalized UI and Streaming experience across 230M+ members around the world.
Read more