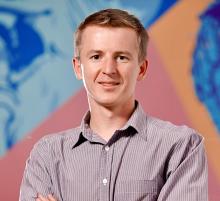 Track Host: Sergey Fedorov
He / him / his
Director of Engineering @Netflix
Sergey is a hands-on engineering leader with over 15 years of experience in global infrastructure and distributed systems. At Netflix he worked on a range of components in the Content Delivery domain, like building a monitoring system for the Open Connect CDN infrastructure, launching  FAST.com speed test, accelerating device-AWS requests and improving Netflix traffic management. Today Sergey is leading the engineering effort to enable Live Streaming functionality for Netflix users. 
Sergey is a vocal advocate of an observability approach to engineering and making data-driven decisions. Finding actionable signals in loosely controlled environments is what keeps him awake, much better than caffeine. This might also explain why outside of work Sergey can be seen playing ice hockey, brewing beer, or exploring exotic travel destinations.
Find Sergey Fedorov at:
Track
Join the big names in software as they share details on their architectural challenges of delivering content & functionality at massive scale with modern and aging technology alike.
Session
Netflix Infrastructure supports personalized UI and Streaming experience across 230M+ members around the world.
Read more